Noel's Top 5 Parks in #HamOnt
Who says parks are just for children? While Hamilton is known as the city of waterfalls, there's also lots of green space. The summer (and early fall!) is the perfect opportunity to check out parks in the city, as many events take place in them (not to mention a great way to have some fun while staying within a student budget!)
Here are 5 parks I'd recommend for Mac students.
#5: Gore Park 
Gore Park is a classic park right in the heart of downtown Hamilton. Walking around James St. N during art crawl and overheated? Gore Park is nearby and provides lots of shade with a water fountain to cool you off!
If you're a history buff, the park is filled with old statues about Hamilton. For foodies, Gore Park often has festivals (such as Gore Park Promenade) and there's food trucks parked around it (Gorilla Cheese anyone?) Gore Park is also gorgeous during the winter, as there are usually lights on the trees. There's also a cool new coffee shop there that just opened in May called Redchurch Cafe & Gallery. There's an art gallery at the back!
#4: Sam Lawrence Park
Sam Lawrence Park is seriously underrated. Located on the edge of the escarpment (aka 'The Mountain') you can get an amazing view of the entire city, from Westdale to the Bayfront to the East End. Watching the sunset there releases my inner photographer. Taking a picture of the sunset there is part of my Pop The Bubble Bucket List!
It's a great photography spot for not only the view and sunset, but also for all the gorgeous flowers planted there. If you're looking for a romantic date spot, the benches are perfect to share with that special someone. Just bus downtown to MacNab terminal and most of the buses will take you right up there as fast as Sonic the hedgehog (Routes 22, 23, 24, 25, 26, 27).
#3: Bay Front Park
Bayfront is the ultimate #HamOnt summer-fall hang out spot. It's got it all: waterfront, trails, parks and food! For the cyclists who commute to campus, the trails are great for biking and other related activities. Pier 4 Park, a park on the Bay Front (that looks like a real boat) includes a splash pad, and is perfect for those days where you just can't sit in your student house because it's too hot. Plus there's an ice cream place–who doesn't love ice cream?
In the winter, you can even skate on an outdoor rink and grab a nice hot chocolate right beside the rink from Williams. You can't escape it, even when off campus!
#2: Confederation Park
Confederation Park, otherwise known as the most fun end of the year school trip for kids in Hamilton (except for Canada's Wonderland of course), is the perfect place for a day beach trip! It's got a huge waterpark known as Wild Waterworks, complete with a giant wave pool, waterslides, and a lazy river. If you're not a fan of the scene but still want to be near the water, it's attached to a beach strip right on Lake Ontario, perfect for biking, running or just admiring the view during a sunset.
On the beach strip, there's the OG Hamilton Restaurant called Hutches'. I recommend the Fish & Chips (also, again, great ice cream)! If you don't feel like getting wet, you can challenge your friends to a game of mini putt or practice your swing in the batting cages. The only downfall that it does require $$$; not a lot, but on a student budget I'd only do this once in a while.
*Drum Roll*…..#1: Gage Park!
Gage Park is probably the biggest park in the city, which is why all the best summer festivals are held there! Big Hamilton Festivals, such as It's Your Festival (Canada Day Weekend) and Festival of Friends (just before welcome week), have arts & crafts vendors, cuisine from around the world, carnival rides, bands, and so much more. Plus, entrance to those festivals is free!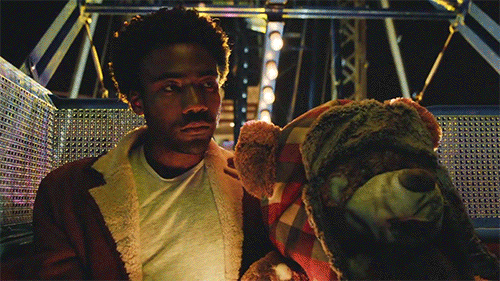 On an average day in Gage Park, there's so much to explore. End to end is covered in green space and shade which is perfect for a picnic. If you need to cool down, you can go to the giant splash pad! For the student athletes, there are soccer fields and baseball diamonds to play pick-up games. The bonus is that the main entrance is right beside Main Street and it has a bunch of restaurants; both chain and independently owned!
Have a city park you recommend other students check out? Have your say in the comments section below.
Happy bubble poppin'!
-Noel